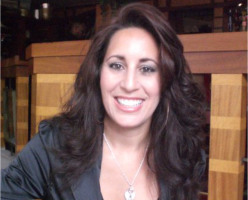 REALTOR®
727-455-0434
Email Me
Stacy Rogers's clients are some of the happiest and most knowledgeable home buyers and sellers in Tampa Bay today. That's because her first priority when meeting a new client is to find out how she can best help them. Instead of just waiting for her turn to talk, she actively listens. The insight she gains helps her to accurately address her clients wants and needs.
Next, she provides them with the information they need to move through the process of buying or selling a home with the least possible stress or uncertainty. Stacy's belief is that knowledge of today's market leads to good decisions. When clients know what to expect at each step along the way, it makes the entire transaction more enjoyable for everyone.
A true "people person," Stacy's favorite part of being a REALTOR® is the opportunity to become acquainted with so many interesting people and help them realize their goals. She respects the fact that this isn't like any other purchase – unless you're an investor, your home is where you live and raise your family.
As one colleague puts it: "Stacy is the consummate listener. She's wonderfully adept at hearing her clients' concerns and bringing an assuring sense of calm to the process."
Her sense of empathy for the emotion that goes into buying or selling a home could be the reason why so many of her former clients are her present friends.
Stacy's strong knowledge of the local real estate market stems from the many years she has owned and operated her own successful appraisal company. Armed with such knowledge and experience allows her to provide her clients with the most current local trends and values of the Tampa Bay market to ensure her clients receive the best price when selling and the best price when buying.
As an appraiser and real estate professional for the last 15 years, Stacy has seen some of the best markets down to some of the worst markets. Her knowledge and experience is a winning combination to guide you smoothly through your real estate transactions.
She's looking forward to helping you find the home of your dreams!