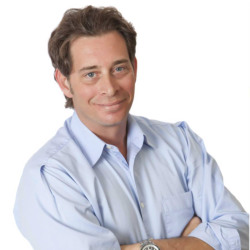 REALTOR®
727-455-0494
Email Me
Dave Rogers is a Tampa Bay native having resided all his life in the beautiful St. Petersburg. As a young man, David attended Northeast High School and later graduated with honors with a degree in Computer Science from the University of South Florida / Tampa Tech. Shortly after graduation, he accepted a position in sale with Toyota Motor Corporation where he improved his sales technique. He experience on the sales floor earned him the distinguished "Pro's" status for his outstanding sales performance and dedicated customer service. David worked his way up in the finance department where he gained a comprehensive understanding of the financing industry.
All along his time with Toyota, David became involved in Real Estate. He bought, rehabbed and flipping single-family residences for a profit. It was these experiences that sparked his interest in Real Estate valuation and sales. David had reached his calling. His desire for knowledge and understanding of home valuations led him to earn his real estate appraiser's license and subsequently his real estate associates license. For the past 10 years, David has been appraising, buying and selling homes across the Tampa Bay Area. David has successfully utilized his sales and home valuations expertise to help countless home buyers and sellers accomplish their objectives.
When David is not helping his clients with their real estate needs, you can find him at the beach with his two children, working on his antique mustang or enjoying the many outdoor activities Tampa Bay has to offer.
Education
Bob Hogue School of Real Estate, St.Petersburg: Florida Real Estate Agent

Bob Hogue School of Real Estate, St.Petersburg: Florida Real Estate Appraiser.

Toyota motor corporation Sales and finance Training.

University of South Florida bachelor's degree in Computer Science.
Other
McKissock Real Estate School, Tampa, FL – USPAP & Advisory Opinions

McKissock Real Estate School, Tampa, FL – REO Appraising

McKissock Real Estate School, Tampa, FL – Florida Law

McKissock Real Estate School, Tampa, FL – Florida Regulations

McKissock Real Estate School, Tampa, FL – FHA Approved

McKissock Real Estate School, Tampa, FL – UAD Approved

McKissock Real Estate School, Tampa, FL – National USPAP

McKissock Real Estate School, Tampa, FL – L & R Appraisal Laws & Rules

McKissock Real Estate School, Tampa, FL – Structural

McKissock Real Estate School, Tampa, FL – High Dollar